General Hospital #1 (Shockoe Hill)
Prisoner of War Camp
Search, View, Print Union & Confederate Civil War Prisoner of War Records, 1861-1865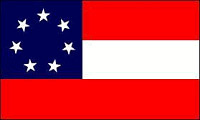 Confederate 1861-1863
Richmond, Virginia
General Hospital #1 was in service between July 1861 through June 1863.
The hospital took care of injured Union prisoners from the battle of the 1st Manassas/Bull Run and other engagements. It was located next to Shockoe Cemetery, where most of the prisoners who died there were buried.
Though most who died there are buried in anonymous graves, 88 of the dead have listed graves.
Site Map
| Copyright © 2012
USwars.com
,