Camp Lunacy/ Camp Asylum
Prisoner of War Camp
Search, View, Print Union & Confederate Civil War Prisoner of War Records, 1861-1865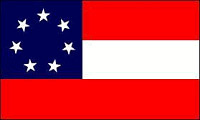 Confederate 1864-1865
Columbia, South Carolina
On 12 December 1864, Camp Sorghum was deactivated with the remaining POWs (about 500) being moved to a much more secure and hospitable facility, the State Lunatic Asylum (hence the nicknames Camp Lunacy and Camp Asylum). By this time both the 32nd Georgia and 1st SC Artillery, Company K had been removed and a replaced by a detachment of Artillery under the command of a Lt. Holyland and another company from 8th Battalion of State Troops, Company C, The POWs were not housed with the mental patients but were confined in a large open space within the asylum walls behind the male dormitory. A board fence was erected to separate the prisoners from the patients, and they were given materials with which to build shelters. While supplies remained limited, at least there was a roof to sleep under and escape the cold.
With rumors rife regarding a raid on Columbia, on February 12, 1865, Col. C H Forno requested advise as to the course to be adopted for the security of the 1,200 Union officers, prisoners of war, in the Asylum prison. In the face of Maj. Gen. William T. Sherman's forces, a prison was being constructed at Killian's Mills, 11 miles from Columbia, on the Charlotte Railroad. The work was being urged forward as rapidly as possible, and the prison will be ready for the reception of over 15,000 prisoners by February 22nd, including 7,000 enlisted men from Florence under command of Lt. Col. Iverson, and nearly 1,200 officers here under command of Maj. E. Griswold.
Between 13 & 14 February 1865, Company G/2nd Battalion State Troops escorted the remaining 1,200 prisoners to Charlotte, North Carolina, and ultimately to Wilmington, where those who had not escaped were turned over to Federal authorities during the first week of March 1865. Some of the POW's mingled with the mental patients and were freed when Sherman captured, then burned, an undefended Columbia, on February 17, 1865.