Montgomery Prisoner of War Camp
Search, View, Print Union & Confederate Civil War Prisoner of War Records, 1861-1865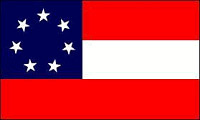 Confederate 1861
Montgomery, Alabama
In 1861, prisoners from Richmond, Virginia were sent to other various camps throughout the South. A number of those prisoners were originally supposed to go to Tuscaloosa, but an old, abandoned paper mill purchased by the Confederacy there was found to be too dilapitated to use.
Attempts were made to lease the old legislative buildings, abandoned since 1846 when the State capital was moved to montgomery, and the lunatic asylum in Tuscaloosa, but authorities finally had to settle on leasing a number of old downtown hotels, including the well known Drish building, and confining the prisoners on the upper floors.
The Montgomery prisoners were moved to Tuscaloosa on December 14, 1861.