Camp Sorghum Prisoner of War Camp
Search, View, Print Union & Confederate Civil War Prisoner of War Records, 1861-1865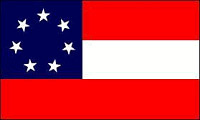 Confederate 1862-1864
Columbia, South Carolina
The enlisted men were sent to the newly established Florence Stockade. The transportation of large numbers of Union officers to Columbia occurred after Gen. William T. Sherman's Army of the West penetrated deeply into adjacent Georgia and numerous military prisons there were hurriedly evacuated, with their inhabitants transferred to Charleston, South Carolina. On 29 September, Maj. Gen. Samuel Jones decided to transfer the accumulated Federal officers, estimated at 1,400 (some estimates range as high as 1,700), from Charleston to Columbia, escorted by the 32nd georgia Volunteers and 1 or more companies of the 8th Battalion, South Carolina Senior Reserves. The train ride afforded another opportunity to escape, which many did.
Technically, Jones had no authority to order the transfer of the prisoners. His failure to communicate his plans to Brig. Gen. William Gardner (the officer in charge of Confederate military prisons east of the Mississippi River) contributed materially to the poor conditions that prisoners had to endure at Columbia.
The officers were met at the depot by a group of Military Cadets from The Arsenal and escorted to the Columbia Military Prison. It appears that the enlisted men in Richland Jail may have been sent to Florence but I have been able to find so few I am not sure. It is clear that most of the Union naval officers were put into the Jail, perhaps because there was some pending exchange talks.
While there were empty buildings in town, the fear of Yellow Fever, the reason they were sent to Columbia, and the logistics of guarding several buildings, were the most likely reasons the out of town location was chosen. A prison in name only, it was an open field, a 5-acre track of cleared ground without walls, fences, buildings, a ditch, or any other facilities. Like all other POW Camps, a "deadline" was established by laying wood planks 10 feet inside the camp's boundaries. Soldiers were issued a few axes to build the few structures that were made. Conditions for existence in this camp were poor as they were in all the prison camps during the war. The rations consisted of cornmeal and sorghum molasses as the main staple in the diet, thus the camp became known as "Camp Sorghum". This name "stuck" (as did the food it was named after) and can be found in Confederate official records. There is no indication that the guards ate better than the POW's, quite the opposite. Many POW's had access to funds and money always buys solutions. The guards were poorly and seldom paid and resorted to barter and theft to survive. Stealing from a "yankee" is no crime.
Commandants of Camp Sorghum were Lt. Col. Robert Stans Means of the Invalid Corps, who previously served with 17th South Carolina Infantry, Capt. E. A. Simple (who had been sent to Columbia to locate and map out a POW camp near Columbia), and Maj. Elias Griswold ( As a captain, he had served as Provost Marshall in Richmond under Gen. Winder), Capt. J. S. Richardson. assistant quartermaster and paymaster, Lt. T. P. Haller, and Assistant Adjutant. The guard units were formed in the summer of 1864 from the State Militia, of men over 44 and 17 year old boys, known as Senior Reserves. In addition, three companies of 32nd Georgia under the command of Capt. J. F. McElmurray and an artillery detachment from 1st South Carolina Artillery, Company K under the command of 1st Lt. J. Furman Dargan.
Due to the lack of any security features, escapes were common and of those imprisoned there, around 25% escaped by one estimate I have seen. Conditions were terrible, with little food, clothing or medicine. Disease was a major problem within the Camp and among the guards, with deaths noted of both POWs and guards.