The Battle of Sipsey
April 6, 1865 in Sipsey, Alabama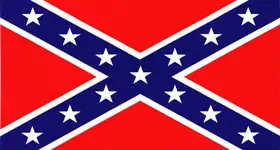 | | | |
| --- | --- | --- |
| Strength | Killed & Wounded | Missing/Captured |
| ~+mn~ ? | 50 | ? |
| | | | |
| --- | --- | --- | --- |
| Strength | Killed | Wounded | Missing/Captured |
| ~+mn~ ? | 6 | 25 | ? |
Conclusion: Confederate Victory
Of April 6, a battle between Union Brig. Gen. John T. Croxton and Brig. Gen. William W. Adams, in Pickens and Tuscaloosa counties. Begining at a bridge over Sipsey, 2 miles north of Pleasant Ridge, near the Pickens-Greene boundary, Adams cavalry began harrassing attacks upon the Union rear guard, the 6th Kentucky Cavalry. Driving the Federals away from the bridge and nearby mills, after a few hours Adams got enough troops across the bridge to mount a serious attack on the Federals, driving the Kentuckians from the field in utter confusion.
At a ridge some miles north, the 6th Kentucky may have attempted to hold back the Confederates, though unsuccessfully, and were driven further north. The 6th Kentucky was completely routed into a fleeing mass of fugitives. As word of the attack reached Croxton, two other regiments were deployed against Adams. The 2nd Michigan Cavalry found a low ridge across the main road on which 2 dismounted companies were emplaced, with mounted companies on each flank. The 8th Iowa Cavalry was on the left flank of the Michigan position. Adams attacked the 2nd Michigan in a full mounted charge which was repulsed, then twice dismounted to no avail. Heavy rain and closing darkness prevented Adams from continuing this attack. Confederate attacks on the 8th Iowa drove them from their positions, and they apparently fell back in some disorder.
After the 2nd Michigan had withdrawn from their position and continued the forced march northward, Adams once again pressed the pursuit even as the rain fell and roads became impassable. About a mile south of the town of Romulus, where the road ran along the base of a very high hill, the head of the pursuing column was ambushed by 2 dismounted companies of the 2nd Michigan from the hilltop. The Confederates halted the pursuit in confusion in the continuing rain and closing darkness. Only the Mississippi troops of Adams' brigade were engaged.
Nearly 2,000 combatants were engaged in a running cavalry fight over a distance of some 20 miles over impassable roads in heavy rain. Half of the Confederate force routed 2 Union regiments and was only halted by a determined defense from well-prepared positions of a third regiment in growing darkness and heavy rain.
The Confederate cavalry held the contested fields in the end. Croxton's force was driven back northward. This would be a tactical as well as stategic victory for the Confederates. It would also be the last Confederate victory in Alabama in the Civil War.