The Battle of Trion
April 1, 1865 in Trion, Alabama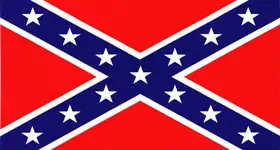 | | | |
| --- | --- | --- |
| Strength | Killed & Wounded | Missing/Captured |
| ~+mn~ ? | 32 | ? |
| | | | |
| --- | --- | --- | --- |
| Strength | Killed | Wounded | Missing/Captured |
| 3,500 | ? | ? | ? |
Conclusion: Confederate Victory
   The original town of Trion was located at present day Vance. Confederate forces moved into the area from Mississippi, and were under the command of Brig. Gen. William H. Jackson. The Confederates numbered about 3,500 and consisted of a mixture of cavalry, artillery, and support soldiers. As Brig. Gen. John T. Croxton neared Trion, he suspected that the main Confederate force under Maj. Gen. Nathan B. Forrest was nearby. However, Forrest was actually on his way towards Selma with his remaining 3,000 troops.
The two forces clashed early on the morning of April 1 at a point between Mud Creek Road and the Huntsville Road. The Confederate forces, under the command of Jackson, forcefully attacked Union pickets to the rear of Croxton's column. A Union company immediately counterattacked into the Confederate line, but was immediately repulsed. In spite of reinforcement of the initial Union position from the 6th Kentucky Cavalry, Croxton was defeated and forced to withdraw 10 miles down the Huntsville Road. 
In the engagement at Trion, Croxton lost 2 officers and 30 soldiers killed, wounded, or captured. Jackson failed to capitalize on his victory and pursue Croxton, even though he had a larger force. Croxton was still able to continue on towards his main objective at Tuscaloosa.