The Battle of White Oak Road
March 31, 1865 in Dinwiddie County, Virginia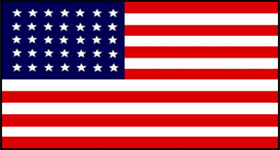 | | | | |
| --- | --- | --- | --- |
| Strength | Killed | Wounded | Missing/Captured |
| ~+mn~ ? | 177 | 1,134 | 556 |
| | | |
| --- | --- | --- |
| Strength | Killed & Wounded | Missing/Captured |
| ~+mn~ ? | 1,000 | 235 |
Conclusion: Union Victory
Appomattox Campaign
On March 30, Gen. Robert E. Lee shifted reinforcements to meet the Union movement to turn his right flank, placing Maj. Gen. W.H. Fitzhugh Lee's cavalry divisions at Five Forks and transferring Pickett's division from the Bermuda Hundred front to the extreme right. Maj. Gen. G.K. Warren pushed the V Corps forward and entrenched a line to cover the Boydton Plank Road from its intersection with Dabney Mill Road south to Gravelly Run. Ayres's division advanced northwest toward White Oak Road.
On March 31, in combination with Maj. Gen. Philip Sheridan's thrust via Dinwiddie Court House, Warren directed his corps against the Confederate entrenchments along White Oak Road, hoping to cut Lee's communications with Pickett at Five Forks.
Several of Warren's advance divisions were routed by a crushing counterattack of much smaller Confederate units, directed by Maj. Gen. Bushrod Johnson, before reinforcements stabilized the situation. His soldiers closed on the road by day's end. This fighting set up the Confederate defeat at Five Forks on April 1, but Warren could not move up to Dinwiddie Court House, where Sheridan wanted him.