The Battle of Natural Bridge
March 6, 1865 in Leon County, Florida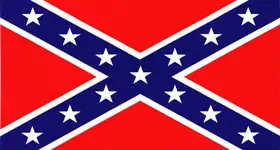 | | | | |
| --- | --- | --- | --- |
| Strength | Killed | Wounded | Missing/Captured |
| 893 | 21 | 89 | 148 |
| | | | |
| --- | --- | --- | --- |
| Strength | Killed | Wounded | Missing/Captured |
| ~+mn~395 | 3 | 23 | ? |
Conclusion: Confederate Victory
Maj. Gen. John Newton had undertaken a joint force expedition to engage and destroy Confederate troops that had attacked at Cedar Keys and Fort Myers and were allegedly encamped somewhere around St. Marks. The Union navy had trouble getting its ships up the St. Marks River. The Army force, however, had advanced and, after finding 1 bridge destroyed, started before dawn on March 6 to attempt to cross the river at Natural Bridge. The operation included the taking of St. Marks. The troops initially pushed Rebel forces back but not away from the bridge.
The Army landing at lighthouse was prevented from getting to rear of St. Marks by Confederate opposition at Newport and Natural Bridge. The Union flotilla ran aground during ascent of River and did not reach St. Marks. Their next objective would have been Tallahassee. Confederate forces, protected by breastworks, guarded all of the approaches and the bridge itself.
The action at Natural Bridge lasted most of the day, but, unable to take the bridge, the Union troops retreated to the protection of the fleet.