The Battle of Columbia
February 15-17, 1865 in Columbia, South Carolina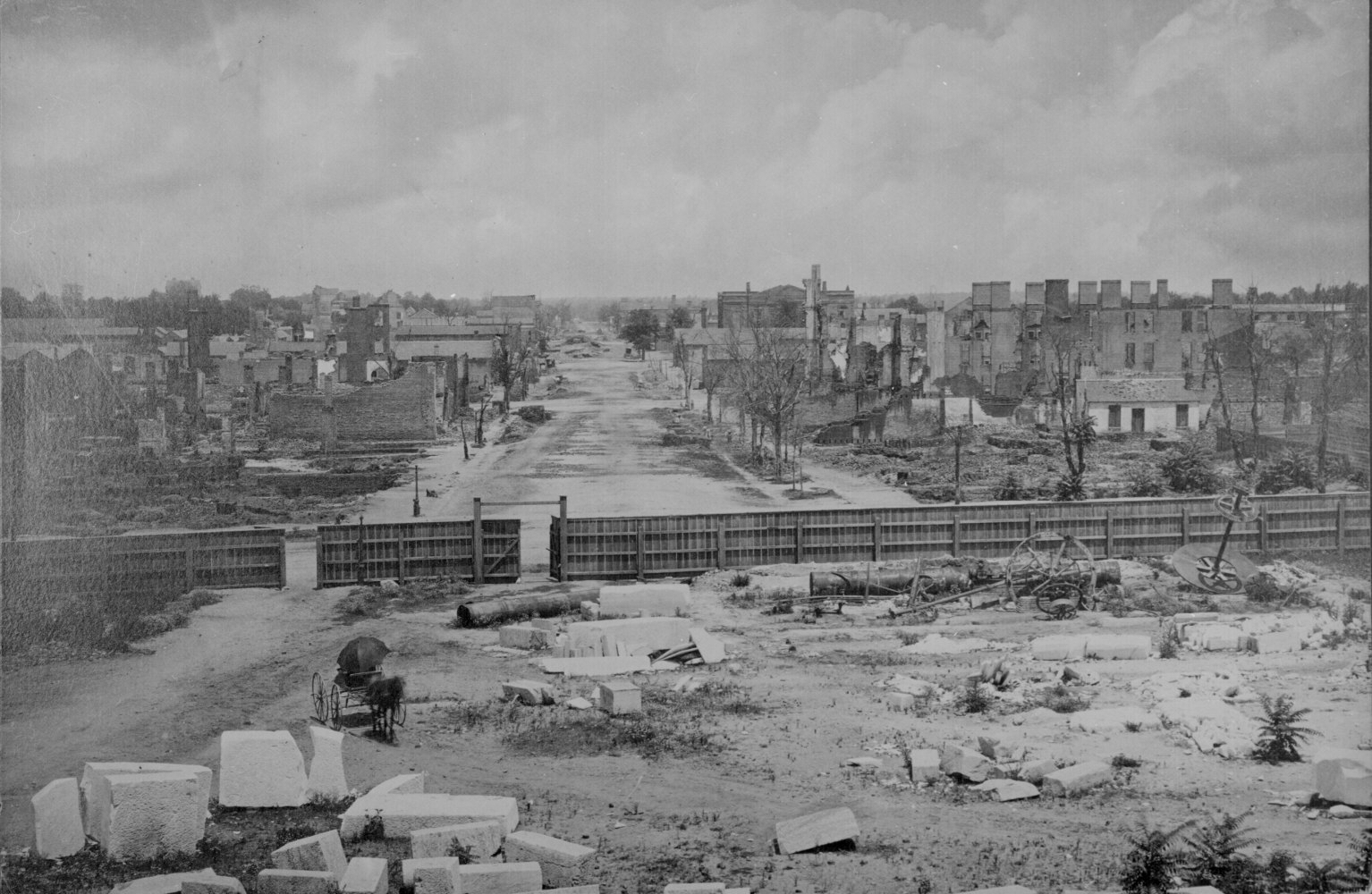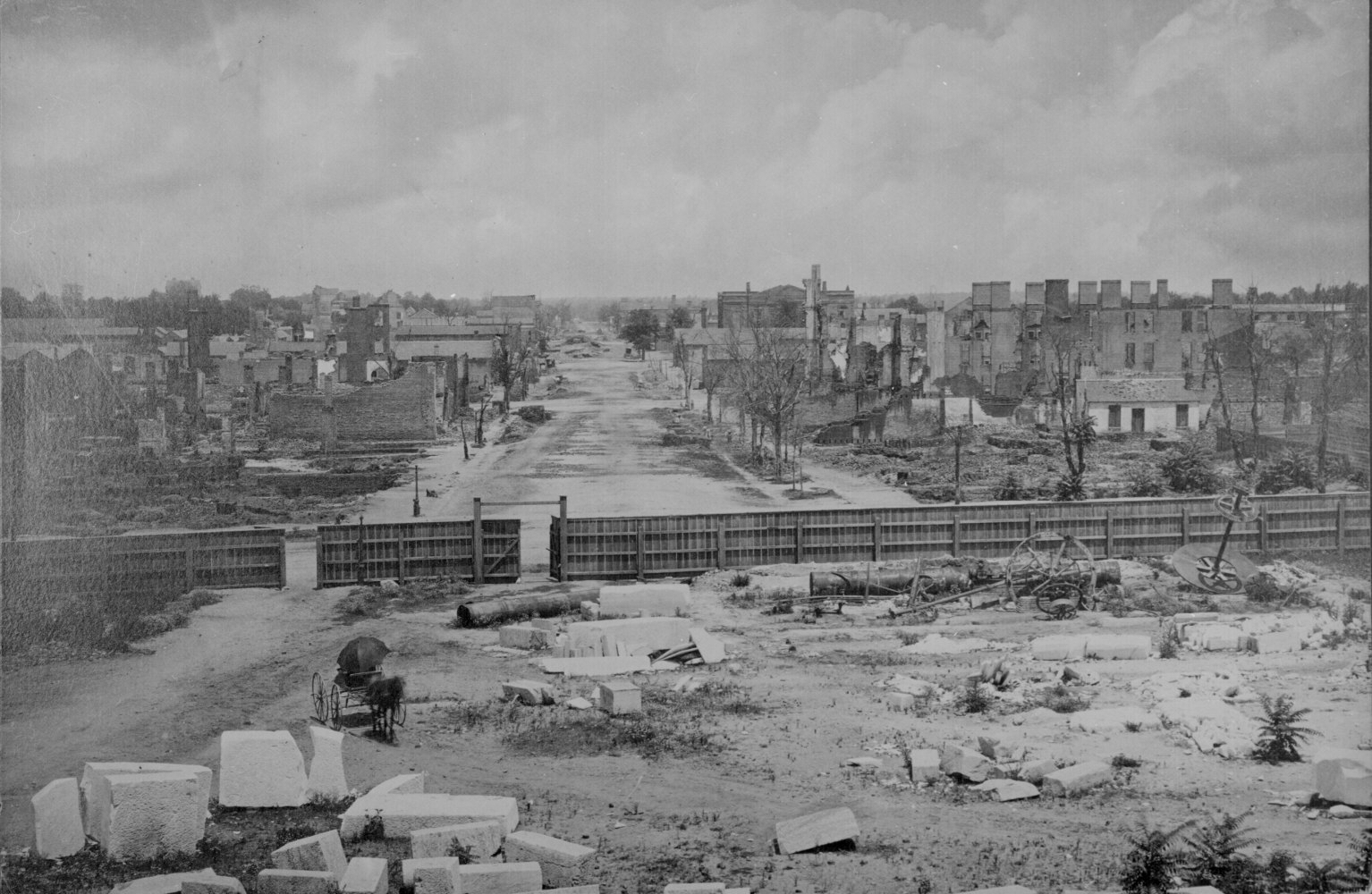 CLick To Enlarge
| | | | |
| --- | --- | --- | --- |
| Strength | Killed | Wounded | Missing/Captured |
| ± ? | ? | ? | ? |
| | | | |
| --- | --- | --- | --- |
| Strength | Killed | Wounded | Missing/Captured |
| ± ? | ? | ? | ? |
Conclusion: Union Victory
In February, Maj. Gen. William T. Sherman moved through South Carolina on his way north from Savannah, Georgia to Virginia. Sherman's right wing was Maj. Gen. Oliver O. Howard's Army of the Tennessee (XV and XVII Corps), which moved by sea from Savannah to Port Royal Sound and then marched inland, threatening both Charlesto on the right and Columbia on on the left. Meanwhile, Sherman's left wing, under Maj. Gen. Henry W. Slocum, marched into South Carolina above Savannah, threatening both Augusta on the right and Columbia on the right.
Confederate defense forces were scattered. At Augusta, near Port Royal Sound, and at Charleston. The Confederates were unsure of Sherman's objective and unable to unite to oppose his advance. On the 7th, the Federals cut the Augusta-Charleston Railroad near Blackville. The Confederates were forced back across the Edisto River. Gen. P.G.T. Beauregard, commanding the Confederate forces opposing Sherman, ordered his troops to concentrate at Chester and Cheraw, thus abandoning the central part of the state to Sherman with only token opposition.
Slocum and Howard continued their advance, the former marching toward Lexington and the latter on Columbia. On the 16th, a division of the XV Corps reached Columbia, and the city was formally surrendered.
On the 17th, as the Union army entered the city, retreating Confederates set fire to bales of cotton that had been piled in the streets. High winds and drunken soldiers spread the blaze, and over half the city was destroyed before the flames were brought under control. Each side blamed the other for the destruction.
The Union army remained in Columbia until the 20th before they continued their northward march to virginia.