The Battle of Levyville
February 13, 1865 in Levyville, Florida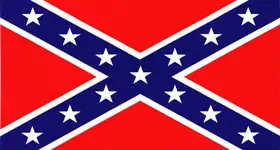 | | | | |
| --- | --- | --- | --- |
| Strength | Killed | Wounded | Missing/Captured |
| ~+mn~ 400 | ? | ? | ? |
| | | | |
| --- | --- | --- | --- |
| Strength | Killed | Wounded | Missing/Captured |
| ~+mn~ 90 | ? | ? | ? |
Conclusion: Confederate Victory
Throughout the Civil War, Florida was spared much of the fighting that was common in most of the other Southern states. Florida, however, was valuable to the Confederacy for the soldiers it provided and for the 660,000 head of cattle and countless hogs that it contributed to the Southern cause. Livestock raised in the south-central part of the state were driven to Gainesville and then shipped north by railroad. Though Union troops sometimes made excursions to try to interrupt the flow of beef and pork, the area between the St. Johns River and the Gulf Coast was principally controlled by Capt. John Jackson Dickison. Northern troops dubbed him "Dixie" Dickison and called the territory over which he ruled "Dixie's Land".
In an effort to cut off the Confederate supplies going north, 400 Union troops landed from gunboats at Cedar Key, the railroad's gulf terminus, on February 8th, and marched toward Gainesville, 55 miles up the tracks. The force was composed of 200 cavalrymen from the Union 2nd U.S. Colored Infantry. Upon learning of the Union expedition, Dickison, who was at Waldo, 15 miles northwest of Gainesville, quickly gathered his 90 Confederate cavalrymen and 1 cannon and galloped 60 miles to confront the Union force at the little town of Levyville on the 13th.
Dickison's troopers blocked the Union advance and after a half hour of hard skirmishing, forced them to fall back to a swampy area, where the Federals formed a strong defensive line. After 4 hours of fighting, darkness brought the conflict to a close. By that time, the Confederate cannon had fired its last shell and none of the Confederate troopers had more than 3 rounds of ammunition left. Fortunately for Dickison's men, their brave fight had convinced the Union troops that the road to Gainesville was too dangerous. The Union force retreated to Cedar Key during the night, reboarded their gunboats, and departed.