The Battle of Jug Tavern
August 3, 1864 in Jug Tavern, Georgia
Union Forces Commanded by:
Col. Horace capron
| | | | |
| --- | --- | --- | --- |
| Forces | Killed | Wounded | Captured |
| - | 250 k&captured | - | - |




Confederate Forces Commanded by:
Col. William C.P. Breckenridge
| | | | |
| --- | --- | --- | --- |
| Forces | Killed | Wounded | Captured |
| - | - | - | - |



**Missing and Captured
Conclusion: Confederate Victory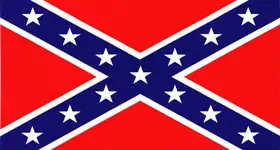 BATTLE SUMMARY
Begun in the hopes of wrecking railroads south of Atlanta and freeing prisoners at Andersonville, Stoneman's and McCook's raid ended ignominiously. Surrounded by Confederate cavalry at Sunshine Church, Georgia on July 31st, Maj. Gen. George Stoneman was forced to surrender with 1 of his 3 brigades of his cavalry division, Army of the Ohio. The rest of his command, the brigades of Cols. Horace Capron and Silas Adams, managed to work their way free of encirclement late that afternoon and to race to safety. Soon, however, a brigade of Confederate cavalry from the Army of Tennessee, several kentucky regiments under Col. William C.P. Breckenridge, took up a spirited pursuit.
Capron, commanding the 14th Illinois, the 8th Michigan, and a squadron of the 1st Ohio, fled in company with only a few hundred men, though numerous escapees later joined him. At first seperated from Adam's brigade, by pressing northeastward, he linked with it near Rutledge Station late on August 1st. On the next day, the combined force moved against Athens, planning a 2-pronged strike on that well-garrisoned river town. While Adam's demonstrated above the town, Capron took up a detached position, then sought to rejoin him to force a crossing of the Oconee River, 2.5 miles above Athens. But a local guide misled Capron's column, and the Union forces remained apart. With Breckenridge still baying at his heels, a disgruntled capron moved on northeastward, stopping after dark on the 2nd at Jug Tavern, almost within reach of Maj. Gen. William T. Sherman's infantry. Having ridden 56 miles in 24 hours, Capron's men were exhausted, and he permitted them a 2-hour rest.
Just before dawn on the 3rd, Breckenridge's cavalry struck the Union position. having slipped around Capron's pickets in the darkness, the Kentuckians plowed into a mob of runaway slaves who had camped in the rear of the Union column. The blacks fled in fear as the Confederates rode over them, shouting and shooting. Soon, Capron later wrote, the Confederates burst through his bivouac, "driving and scattering everything before them. Every effort was made by the officers to rally the men and check the enemy's charge, but... a stampede now took place." As panicky Union troopers remounted and galloped across a bridge over Mulberry Creek, the span collapsed under the weight and numerous men and animals drowned. Others, including Capron, fled to safety through dark forests. By then, perhaps as many as 250 Federals had been killed or captured.