The Battle of Farmington
October 7, 1863 in Farmington, Tennessee
Union Forces Commanded by:
Gen. George Crook
| | | | |
| --- | --- | --- | --- |
| Forces | Killed | Wounded | Captured |
| - | - | - | - |




Confederate Forces Commanded by:
Maj. Gen. Joseph Wheeler
| | | | |
| --- | --- | --- | --- |
| Forces | Killed | Wounded | Captured |
| - | - | - | - |



**Missing and Captured
Conclusion: Confederate Victory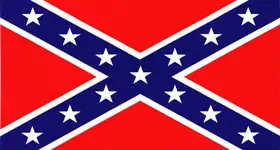 BATTLE SUMMARY
For 6 days, Maj. Gen. Joseph Wheeler and fewer than 4,000 Confederate cavalrymen had raided behind Union lines in the Sequatchie Valley. They destroyed nearly everything in the valley that aided in the supply of Gen. William S. Rosecrans's besieged Union army at Chattanooga, Tennessee. They captured or destroyed millions of dollars of supplies from more than 1,000 Union supply wagons and huge supply depots at McMinnville and Shelbyville. They also ripped up many miles of railroad tracks and destroyed five critical bridges.
Brig. Gen. George Crook and 25,000 Union cavalrymen had scrambled after Wheeler's raiders in a desperate effort to catch them and stop the devastation. Despite almost constant fighting with the Rebel rear guard, Crook's troops were not able to bring on an engagement with the Confederates until October 7, 1863. Having done all the damage possible in the valley, Wheeler was heading toward the Tennessee River and the safety of the other side, but was forced to stop and fight the Yankee pursuers at Farmington, TN.
"For five hours and a half, over 7 miles of country, the unequal contest continued", wrote commander of the Confederate rear guard. "My gallant brigade was cut to pieces." Upon reaching Farmington, the rear guard passed through the rest of Wheeler's command, which had formed a strong defensive line.
As the Union pursuers came rushing up, they were swept with a murderous fire of artillery and small arms. The Yankees reformed and charged again but could make no progress against the Rebel defense. After two hours of heavy fighting, the Union line began to waver. Wheeler unleashed a charge by some of his saber-wielding mounted troopers, who slashed and hacked at the fleeing Union ranks. Nightfall brought an end to the Battle of Farmington, and both sides got a few hours' rest before continuing the race for the Tennessee River at dawn the next day
Both sides gave disputed casualty figures for the battle. Wheeler claimed to have inflicted 188 Union casualties while suffering fewer than 50. Crook reported the Confederate losses at 223 and the Union losses at 111.