The Battle of Pattersonville
March 28, 1863 in Pattersonville, Louisiana
Union Forces Commanded by:
Lt. Henry Weston, Jr.
| | | | |
| --- | --- | --- | --- |
| Forces | Killed | Wounded | Captured |
| - | 33 k&w | - | 120* |




Confederate Forces Commanded by:
Maj. Hannibal H. Boone
| | | | |
| --- | --- | --- | --- |
| Forces | Killed | Wounded | Captured |
| - | - | - | - |



**Missing and Captured
Conclusion: Confederate Victory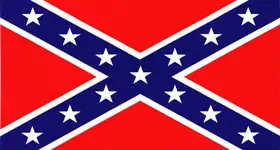 BATTLE SUMMARY
During Maj. Gen. Nathaniel P. Banks's Teche River campaign, spring 1863, Brig. Gen. Godfrey Weitzel ordered Capt. Thomas L. Peterson to take the tinclad gunboat Diana on a reconnaissance up the Teche by way of Grand Lake. On board were 2 companies of infantry from the 160th New York and the 12th Connecticut, sent along to protect the naval crew. In violation of orders, Peterson sailed through the foot of Grant Lake into the narrower channel of the Atchafalaya River and directly into a Confederate ambush a few miles from Pattersonville.
About 500 Confederates lined the riverbanks, including the 5-gun Valverde Battery, a few men from the 28th Louisiana, and the 13th Battalion Texas Cavalry (detached from Brig. Gen. Henry Hopkins Sibley's Texas Brigade) under Maj. Hannibal H. Boone. The cavalrymen raced along side the Diana, firing at the men on board until a shot from 1 of the boats guns felled several of their numbers and they scattered into the woods. Confederate artillerymen then opened up with a heavy barrage and sharpshooters raked the ship, killing Peterson and all officers on board except for Lt. Henry Weston, Jr., and forcing the infantrymen to seek shelter below deck. In vain, the crew tried to withdraw, but with the Diana's steering mechanism shot away, the boat was unmanagable and quickly went aground. At the sound of artillery fire, the U.S.S. Calhoun was ordered from Fort buchanan at berwick bay to the Diana's relief, but it went aground at the mouth of the Atchafalaya and withdrew after being freed by its crew.
At 4:30 P.M., after nearly 3 hours of futile defense, Weston surrendered to Boone . A few of the Diana's crew had escaped in a skiff early in the fighting, but 33 Federals were killed or wounded, and another 120 were captured. The Confederates suffered only slight casaulties. Added to their victory was the satisfaction of having recovered the Diana, which had been taken by U.S. forces when Flag Officer David G. Farragut captured New Orleans in April 1862. Repaired and added to Maj. Gen. Richard Taylor's fleet on the Teche, the vessel operated against Union troops during the last 2 years of the war.