The Battle of Richmond
August 29-30, 1862 in Richmond, Kentucky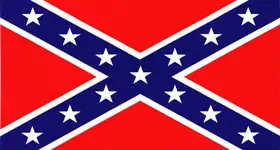 | | | | |
| --- | --- | --- | --- |
| Strength | Killed | Wounded | Missing/Captured |
| ~+mn~ 6,500 | 206 | 844 | 4,303 |
| | | | |
| --- | --- | --- | --- |
| Strength | Killed | Wounded | Missing/Captured |
| ~+mn~ 19,000 | 98 | 492 | 10 |
Conclusion: Confederate Victory
Confederate Heartland Offensive
Brig. Gen. Patrick R. Cleburne led a small division in the van of Brig. Gen. E. Kirby Smith's advance into Kentucky at the outset of the Kentucky Campaign of 1862. Col. John Scott's Confederate cavalry rode ahead of Cleburne's infantry, scouting for the Union army. On the 29th, Cleburne's division descended Big Hill, more than 60 miles north of the Tennessee state line, and Marched north-northwest on the road to Richmond, Kentucky. Btig. Gen. Mahlon D. Manson, commanding troops in front of Richmond, learned near midday that his cavalry had met Scott's cavalry between Rogersville and Kingston, about 8 3/4 miles south. He sent more cavalry forward and began marching elements of his 1st Brigade/Army of Kentucky forward to Rogersville. Scott's cavalry engaged the Union cavalry, some infantry, and artillery late in the afternoon, was driven through Kingston, and joined Cleburne's troops 3 miles south of that village. After a brief scuffle with pursuing Union elements, the Confederates camped and the Federals retired to Rogersville.
At 11:00 P.M., hearing of Smith's rapid approach behind Cleburne, from his Rogersville command post, Manson sent word of his situation to area commander Maj. Gen. William Nelson at Louisville and directed Brig. Gen. Charles Cruft to position his 2nd Brigade/Army of Kentucky on the Lancaster Turnpike, covering the eastern approach to Richmond. Cruft was to march to his support on a moment's notice. That same night, Smith sent ahead orders for Cleburne to engage Manson at daylight; Brig. Gen. Thomas J. Churchill's division, far south, was marching to his support.
Cleburne's division and 2 artillery batteries advanced at daybreak, passed through Kingston, drove in Manson's skirmishers, and confronted the Union battle line 1/2 mile in front of Rogersville near Zion Chuch. Informed of Cleburne's advance, Manson sent for Cruft's troops at 6:00 A.M. Facing south, he deployed a regiment behind a fence on the left of the Richmond road, established a masked artillery position on a rise to its left, placed a regiment behind the battery in reserve, then deployed a regiment on the right of the road. A late-arriving Union regiment extended the Union left, and inside minutes the battle began. Cleburne set up 1 battery on a low hilltop 500 yards in front of Manson's line, held a regiment in reserve behind it, threw out the rest of his troops to his right, opposite the Federals, then set up his 2nd battery on a rise behind the midpoint of his infantry line.
After some rapid artillery fire from both sides, Cleburne received some news of Churchill's imminent arrival. Ordering his artillery to assume a slower pace, he began a 2-hour small-arms fight with Manson's troops. Meanwhile, Cruft's troops began arriving and were deployed by Manson against Cleburne's right. Cleburne, in turn, reinforced his right and waited for Churchill. at the end of 2 hours, with pressure on the right reaching harsh intensity, and expecting Churchill at any moment, Cleburne sent Col. Preston Smith with the last of his reserves to the right and, believing the Union right weakened by the detachment of troops to the area of heaviest fighting, decided to attack it with his left and roll up Manson's line. As he checked his dispositions for the assault, Cleburne was shot through the left cheek, and, unable to speak, was forced to pass command to Preston Smith. At that moment, Kiby Smith arrived with Churchill's division, the attack went forward, and Manson's and Cruft's troops were driven back to Rogersville.
Meanwhile, Nelson, concerned about manson's ability to defend his position, had arrived from Louisville and took command in front of Richmond. Manson's and Cruft's troops, after trying to rally at their old Rogersville camp, were routed by Smith's fresh division. Running for Richmond, approximately 2,500 of them personally rallied by Nelson and deployed on a hill on the town's southern outskirts. Nelson later said that these men, hit in front and on both flanks, withstood just 3 volleys before they broke. Nelson was wounded through the leg but escaped with his staff to lexington, Kentucky. Trying to make the same escape, Manson was captured by cavalry that evening. The way north was open.