The Battle of Mesilla
July 24-25, 1861 in Mesilla, New Mexico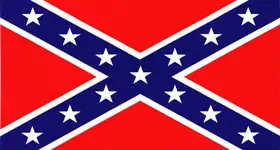 | | | | |
| --- | --- | --- | --- |
| Strength | Killed | Wounded | Missing/Captured |
| 380 | 3 | 6 | ? |
| | | | |
| --- | --- | --- | --- |
| Strength | Killed | Wounded | Missing/Captured |
| 300 | ? | ? | ? |
Conclusion: Confederate Victory
   On July 24, Lt. Col. John R. Baylor led 300 men from Fort Bliss 40 miles up the east bank of the Rio Grande to Fort Fillmore, New Mexico. With him were 2 companies of the 2nd Regiment of the Texas Mounted Rifles, a Texas light-artillery company, an El Paso County scout company, and some civilians. The Texans reached the vicinity of Fort Fillmore at night and placed themselves between the fort and its water supply at the river.
Baylor canceled a planned attack after learning that one of his men had warned the garrison. His Texans forded the Rio Grande and early that afternoon entered nearby Mesilla, a strongly pro-Confederate community.
On July 25, with 380 infantry and mounted riflemen, plus howitzers, Maj. Isaac Lynde approached Mesilla from the south. Baylor rejected his demand for surrender, and Lynde ordered his artillery to open fire. After 3 Union enlisted men died in a bungled charge and 2 officers and 4 other men were wounded, Lynde ordered a return to the fort. The Confederates did not suffer any casualties but remained in Mesilla, fearing a Union trap.
Baylor sent to El Paso for artillery and additional men. When he found out that Baylor had sent for artillery, Lynde ordered the fort abandoned that night. Because Baylor blocked the shortest retreat route, north up the Rio Grande toward Fort Craig, New Mexico, the Union garrison headed northeast toward San Augustin Pass in the Organ Mountains.
On July 27, at sunrise, Baylor discovered Lynde's withdrawal. Baylor's troops and some "Arizona" civilians gave chase.
Baylor proclaimed Arizona Territory, Confederate States of America, in Mesilla on August 1 and named himself governor. The victory at the Battle of Mesilla was one of the Civil War's early Confederate successes. Baylor's dashing actions during the summer added to his fame as a folk hero.