The Battle of Wilson's Farm
April 7, 1862 in City, Louisiana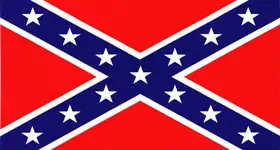 | | | | |
| --- | --- | --- | --- |
| Strength | Killed | Wounded | Missing/Captured |
| ~+mn~ ? | ? | 53 | ? |
| | | | |
| --- | --- | --- | --- |
| Strength | Killed | Wounded | Missing/Captured |
| ~+mn~ ? | ? | ? | ? |
Conclusion: Confederate Victory
On April 7, during the afternoon, Brig. Gen. Albert L. Lee's Union force came upon a clearing among the forst, about 3 miles past Pleasant Hill at the area at Wilson's Farm. They met 4 regiments of Maj. Gen. Thomas Greene's Confederate cavalry, led by Brig. Gen. James Major. Instead of retreating from the superior numbered Union force, Major charged at the leading Union brigade.
The ensuing battle consisted of fierce hand-to-hand fighting with pistols and rifles, Major's men swept past the Federals and attacked the Union's forward supply wagons of Lee's supply wagon train. Many of the cavalry had to fight dismounted.
The Federals managed to drive back the Confederates and followed them for several miles to carroll's Mill. There was another small fight before the two forces broke off the battle. Lee worried about more Confederate cavalry attacks on his wagon train and requested more infantry support for it, which he received shortly thereafter.