The Battle of Greenbrier River/Camp Bartow
October 3, 1861 in Greenbrier River, West Virginia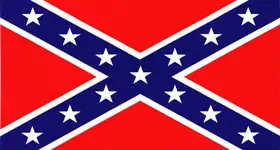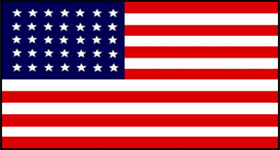 Union Forces Commanded by
Brig. Gen. Joseph Reynolds
| | | | |
| --- | --- | --- | --- |
| Strength | Killed | Wounded | Missing/Captured |
| ~+mn~5,000 | 8 | 35 | ? |
Confederate Forces Commanded by
Brig. Gen. Henry R. Jackson
| | | | |
| --- | --- | --- | --- |
| Strength | Killed | Wounded | Missing/Captured |
| ~+mn~1,800 | 6 | 33 | 13 |
Conclusion: Inconclusive Draw
Western Virginia Operations
The action officially known as the Battle of Greenbrier River, fought on October 3 was one of the almost forgotten incidents of the Civil War in West Virginia. Perhaps this is so because, after hours of spirited fighting, the results were so indecisive. The attacking Union troops returned to their camp, while the defending Confederates retained their entrenched and fortified position. Indeed, the action has often been confused with later affairs at Greenbrier Bridge and other points on the lower reaches of the river.
After the failure of the campaign against the Union forces in the Cheat Mountain area in mid-September, the Confederate troops withdrew to the crossing of the Greenbrier by the Parkersburg-Staunton Turnpike, near a famous inn, Travelers' Repose, where they established Camp Bartow.
Twelve miles to the southeast of the point of assembly on Cheat Summit, Brig. Gen. Henry R. Jackson's forces were firmly entrenched, with gun emplacements, rifle pits, and a series of abatis to protect the flanks. Every advantage of terrain was with the defenders, though the Confederate troops numbered but little more than 1/3 of that of Brig. Gen. Joseph Reynolds' assault column. On the day before the battle, Jackson reported that his force had been greatly reduced by sickness and by regiments detached for other service, and that he could number only about 1,800 effectives for any action.
Inclement weather, rain for 48 hours and bitter cold on the mountain top, hindered the concentration of Reynolds' troops and caused not only great discomfort but a loss of effective fighting men through sickness. But at midnight on the 2th, the movement began. Reynolds led 2 brigades forward from Cheat Mountain to reconnoiter the Confederate position at Camp Bartow on the Greenbrier River.
At daylight on October 3, the head of the column reached the bridge over the north branch of Greenbrier, about 4 miles from the Confederate camp, and fought a lively skirmish with pickets posted there. The pickets retreated, followed closely by the advance units, driving them back to the fortified position.Each brigade in turn, right, left and center, repelled wave after wave of attacking troops, driving them back with galling rifle fire, and each brigade in turn came under heavy artillery fire. Reynolds used every unit in his force, except the cavalry, and all suffered casualties of some sort except Loomis's and Daum's batteries.
Reynolds drove in the Confederate pickets and opened fire with his artillery. reynolds, unable to envelop either flank, soon disengaged. After 4 1/2 of fighting, Reynolds abruptly broke off the engagement and ordered a return to the Cheat Summit fortification. The Federals retraced their march to Cheat Mountain, arriving at sundown. Another period of quiet, stretching into the winter, followed this minor engagement.
Site Map
| Copyright © 2012
USwars.com
,