The St. Nicholas Captured
June 28-29, 1861 in the Chesapeake Bay, Virginia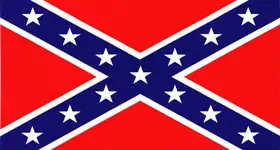 Union Forces Commanded by
?
| | | | |
| --- | --- | --- | --- |
| Strength | Killed | Wounded | Missing/Captured |
| ~+mn~ ? | ? | ? | ? |
Confederate Forces Commanded by
George Hollins
| | | | |
| --- | --- | --- | --- |
| Strength | Killed | Wounded | Missing/Captured |
| ~+mn~ ? | ? | ? | ? |
Conclusion: Confederate Union Victory
Confederates capture the St. Nicolas- A Confederate band makes a daring capture of a commercial vessel on Chesapeake Bay. The plan was the brainchild of George Hollins, a veteran of the War of 1812. Hollins joined the navy at age 15, and had a long and distinguished career. A Maryland native, he was commander of a U.S. warship in the Mediterranean when hostilities erupted in 1861, and returned to New York and resigned his commission. After a brief stop in his hometown, Baltimore, Hollins offered his services to the Confederacy and received a commission on June 21, 1861.
Soon after, Hollins met up with Richard Thomas Zarvona, a Marylander, former West Point attendee, and adventurer who had fought with pirates in China and revolutionaries in Italy. They hatched a plan to capture the St. Nicolas and use it to marshal other Yankee ships into Confederate service. Zarvona went to Baltimore and recruited a band of pirates, who boarded the St. Nicholas as paying passengers on June 28. Using the name Madame La Force, Zarvona disguised himself as a flirtatious Frenchwoman. Hollins then boarded the St. Nicholas at its first stop.
The conspirators later retreated to the Frenchwoman's cabin, where they armed themselves and then burst out to capture the surprised crew. Hollins took control of the vessel and stopped on the Virginia bank of the Chesapeake to pick up a crew of Confederate soldiers. They planned to capture a Union gunboat, the Pawnee, but it was called away. Instead, the St. Nicholas and its pirate crew came upon a ship loaded with Brazilian coffee. Two more ships, carrying loads of ice and coal, soon fell to the St. Nicholas.
These daring exploits earned Hollins a quick promotion from captain to commodore. At the end of July, Hollins was sent to take control of a fleet at New Orleans, Louisiana.
On June 29, Hollins and his crew managed to capture 3 small commercial ships the next day.
Site Map
| Copyright © 2012
USwars.com
,