The Battle of San Antonio/ Twigg's Surrender
February 18, 1861 in San Antonio, Texas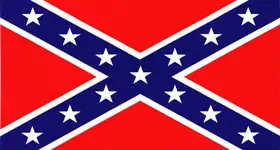 Union Forces Commanded by
Gen. David E. Twiggs
| | | | |
| --- | --- | --- | --- |
| Strength | Killed | Wounded | Missing/Captured |
| ~+mn~ 160 | - | - | 160 |
| | | | |
| --- | --- | --- | --- |
| Strength | Killed | Wounded | Missing/Captured |
| ~+mn~1,000 | ? | 9 | 23 |
Conclusion: Confederate Victory
On February 1, 1861, the Texas Secession Convention passed an Ordinance of Secession to withdraw the state from the Union. At the time of the decision, the Department of Texas garrisoned 20 far-flung military installations on the state's southern border and deep into the interior to the north. More than 2,100 soldiers- about 15 percent of the U.S. army- were stationed in Texas.
Department commander Gen. David E. Twiggs, acutely aware of the widespread anti-Union feeling in Texas, wrote to his commanding officer, Gen. Winfield Scott, on December 13, 1860, requesting instructions on what action should be taken in the event of secession and what dispositions should be made of the government's property in the state. The only answer Twiggs received was to protect government property without waging war or taking aggressive action.
Twiggs repeated his request for detailed instructions on December 27, and less than a week later wrote again: "Texas will certainly go out of the Union the latter part of this month. I respectfully ask instructions as to what disposition will be made of troops now in this department... arrangements should be made at once..." Twiggs still received no instructions. Around January 20, Twiggs wrote the adjutant general and informed him that, as the government did not want him to wage was against Texas, he would comply if the governor of the state were to demand the surrender of government property.
On February 18, 1861, 1,000 armed Texans surrounded Twiggs's 160-man garrison at San Antonio, forcing the general to surrender. Union soldiers were allowed to leave the state carrying their arms, but $1.6 million of government property was left to be seized by the Confederacy. Texas took possession of the 20 military installations, 44 cannon, 1,900 muskets, 400 pistols, 2 magazines of ammunition, 500 wagons, and 950 horses. For his surrender of Texas, Twiggs was called a traitor to the Union.